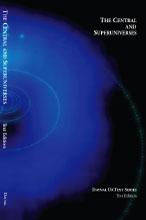 The Central and Superuniverses - Text Edition

by Anonymous

ISBN - TBA
Pubdate - TBA
USD Price - TBA

The Central and Superuniverses volume consists of a group of 31 essays that comprise descriptions of the "Central and Superuniverses" described in the Urantia text, and is the core of this unique cosmology reputed to have been commissioned by a delegation of spiritual intelligences from Uversa, capitol of the seventh Superuniverse named Orvonton within which this planet resides.

The purpose of the Daynal UrText Series is to present to a critical audience the range, variety, and quality of work found in The Urantia Papers. All volumes in this series are published in complete and unabridged form using formats amenable to critical study.