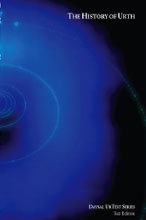 The History of Urth - Text Edition

by Anonymous

ISBN - 978-1-935187-02-8
Pubdate - TBA
USD Price - $15.00

This volume of 63 essays is derived from the archives of a local constellation headquarters and portrays the antecedents and early history of planet Earth.

The purpose of the Daynal UrText Series is to present to a critical audience the range, variety, and quality of work found in The Urantia Papers. All volumes in this series are published in complete and unabridged form using formats amenable to critical study.